If you're looking for stunning, affordable and long lasting dental implants in Leatherhead then our friendly, state-of-the-art Horsley clinic can help.
You'll benefit from our highly skilled dental implant team which includes dental surgeon Dr Shiral Patel, who has over 10 years extensive dentistry experience.
Meet our dental implants dentist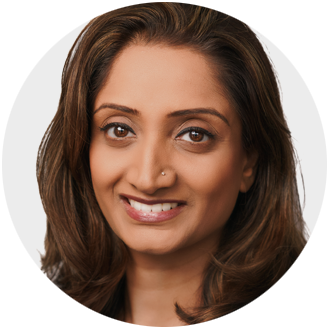 Dr Shiral Patel, BSc, BDS (King's College London), MJDF RCS (Eng)
Shiral qualified from King's College London with degrees in Biomedical Science in 2004 and Dentistry in 2009. Shiral went on further to complete her membership in the joint dental faculties (MJDF) examinations with the Royal College of Surgeons.
Shiral is the new Principal owner of Horsley Dental. The quality and level of care is what attracted her to buy this practice and it is her intention that this ethos continues.
Replacing missing teeth
Missing teeth can be very unattractive and can also affect the functionality of your mouth. If you have lost one or more teeth then dental implants are an effective, long-lasting way to replace them.
At Horsley Dental we provide expert implant dentistry at affordable prices to restore the appearance of your smile and improve the day-to-day performance of your mouth.
The advantages of our dental implants
A dental implant is a titanium screw that is fitted to the jaw bone below the gum line. It replaces the root section of a missing tooth and is perfectly designed to hold a new crown (the visible top section of the tooth) via an abutment that securely connects the two together.
The result is looks very natural and the fact that the implants are fitted directly to the jaw gives them great stability. They can be used to replace an individual tooth or multiple teeth (with the use of an implant supported bridge).
Your Appointments
At the initial consultation appointment your dentist will assess if dental implants are appropriate for you. The procedure will be fully explained and you will have the opportunity to discuss the results you would like to achieve and ask any questions you may have. X-rays will then be taken and a treatment plan created.
The treatment itself may require a few appointments as, once the implant has been fitted to the jaw, it will take time to fuse to the bone. Once the area around the implant has successfully healed the abutment and new crown can be fitted.
What Next?
If you think that dental implants might be for you, please call our reception on 01483 281 414 to arrange a consultation.
To find out how much Dental Implants cost at Horsley Dental, please visit our Fees page to see our latest prices and special offers.