Wrinkle Reduction and Dermal Filler Experts
If you would like a more youthful appearance then we have the expertise and advanced treatments to help at Horsley Dental. Our state-of-the-art Leatherhead clinic offers wrinkle reduction and dermal fillers to combat the common signs of aging such as frown lines, wrinkles and crow's feet.
Our highly experienced facial aesthetics team is led by Dr Bela Treon who has over 30 years extensive dentistry experience.
Meet our facial aesthetics expert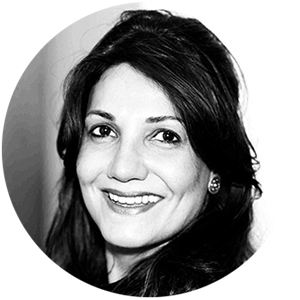 Dr Bela Treon, BDS
Bela is a hugely experienced and skilled dentist who has also appeared on the widely acclaimed TV programme '10 Years Younger'.
Recently Bela has also been a clinical tutor for the final year students in the Primary Care Department at Kings College and Guys Hospital for 2 years. A reflection of Bela's expertise is that anxious patients are often referred to her for treatment by other dentists.
If you're also looking for an expert in botox around the eyes in Leatherhead then we can help. All of our treatments are safe and competitively priced, with a high success rate of patients looking younger and, as a result, feeling more confident.
Our bodies produce less collagen as we age, resulting in the skin losing elasticity and becoming thinner. In addition to this, the culmination of years of muscle movement and expressions leads to lines, folds and wrinkles in the skin. Features can also become sunken as bone density decreases. These natural processes are further accentuated by environmental and lifestyle factors such as UV exposure and smoking.
Thankfully there are solutions. At Horsley Dental in Leatherhead we provide the following highly effective facial rejuvenation treatments...
Wrinkle Reduction
Botulinum Toxin (brand name Botox®) is a very popular, non-surgical treatment that is used to reduce the appearance of lines and wrinkles. It works by relaxing the muscles in the areas most susceptible to the aging process. It is a highly effective treatment that is particularly good at improving lines and wrinkles in the top half of the face.
Dermal Fillers
Dermal Fillers add volume back to the skin to achieve more youthful facial contours. The treatment is particularly effective at improving the appearance of the cheeks and lips and can significantly lessen folds and lines around the mouth area. The eye area can also benefit from fillers. At Horsley Dental we use both Juvederm® and Restylane® to achieve the best results.
Quick results
Appointments for both wrinkle reduction and dermal fillers typically take around 20 minutes. Times may vary depending on how many areas are being injected. At your initial visit we will advise you on the most appropriate course of treatment to achieve the results you'd like. The process will be fully explained and you will have the opportunity to ask any questions you may have.
What Next?
If you think that facial aesthetics might be for you, please call our reception on 01483 281 414 to arrange a consultation. To find out how much wrinkle reduction treatment and dermal fillers cost at Horsley Dental, please visit our fees page to see our latest prices.